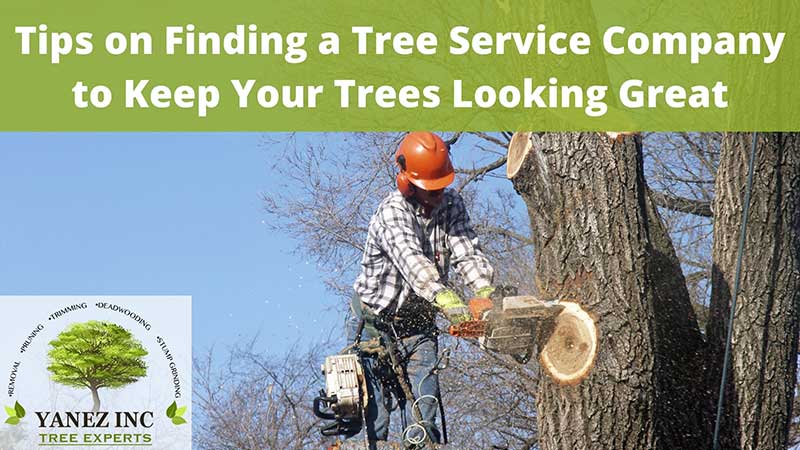 A quick Google search for "tree services near me" can provide you with a host of companies that do everything from tree topping to yard clean up. A professional tree service can provide unparalleled service when it comes to taking care of your yard — protecting both the health of your trees and the safe use of your yard.
Professional tree service companies can feel like a dime a dozen when searching for the right tree trimming service near you, so it's important to take stock of services provided, experience, reviews, cost, and more when deciding which tree service in Montgomery County you go with.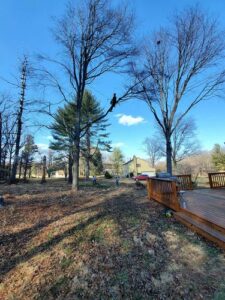 With that in mind, here are a few tips you might want to follow when seeking out professional tree services in your area that can make your yard stand out in a positive way.
1. Always Read the Reviews of Tree Service Companies
The testimonials of any business are a good way to gauge how professional the business is. For a tree service it's important to pay attention to the negative reviews as well as the positive reviews, as you want to know how all clients have received the work they were provided.
When typing in the search bar such a query as 'best tree service near me', you'll want to take a look at professional tree service companies that have the most reviews to get the best sense of how they treat their clients.
Not every tree service will focus on testimonials, but those that do are attempting to spread the word that they're reliable, and many of them are more than willing to back this claim up and earn their reputation.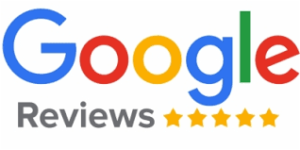 2. Keep Your Search Local with "Tree Trimming Services Near Me"
Simply typing in a tree trimming search and expecting to narrow down the results on your own can be a tiresome task. Searches such as 'best tree service near me' or 'tree trimming service near me' will pair you with local companies in your town or county, which is important when searching for a local business to hire.
Additionally, local tree trimming companies are better equipped to handle the tree species in your yard, as they will be educated on the area's plant life and can help predict weather risks you may not have thought of.
3. Make Sure the Tree Service Company Handles the Clean Up
Most tree services will handle the clean up as part of the job, but not all of them will. Some tree trimming companies may be able to leave the clippings behind, if you choose to use them for mulch or other purposes, but this should always be something you discuss with your local tree trimming service.
Some professional tree trimming companies may charge more, or they may lack the proper equipment for hauling away the debris.
Be sure to have a transparent conversation with any tree trimming company about what your expectations are before you hire them for the job and put down a deposit. Ask beforehand what the service includes and what is expected of you as the homeowner.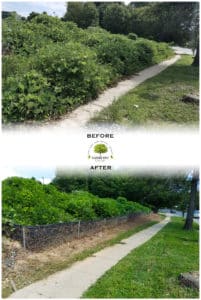 4. The Best Tree Service Companies Will Employ a Certified Arborist
Professional tree service companies in Rockville and throughout Montgomery County will take their job quite seriously, as tree trimming isn't just about taking down any hazardous or dead/dying branches but about protecting and preserving the natural trees in the area.
While some tree service companies might employ a certified arborist that knows what they're doing and can offer up the best advice and service, others will be able to recommend someone that can come and take a look at your home and figure out what kind of work your yard really needs and could benefit from.
It might cost a little more, but keeping your trees healthy can help your property value, and can keep your property looking neat and well-tended. Always ensure you're working with a certified arborist when you consider tree trimming services.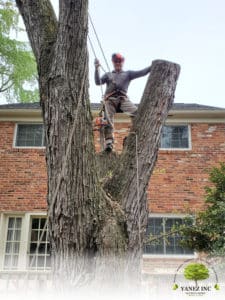 5. Be Selective When Hiring Local Tree Trimming Services
Don't jump at the first tree service you find after typing in 'tree trimming service near me'. As with anything that has to do with your home, research several tree trimming services, look at their testimonials, and then make the best-informed decision that will help you when it comes to getting your home looking its best.
You might luck out picking the first service that comes to mind, but chances are that you'll want to compare prices, understand just what services are being offered, and then figure out which company is best suited to your needs.
Wrapping Up
Tree trimming can be a DIY project, but many people prefer to hire a professional tree service in Montgomery County simply because they want someone that knows what they're doing working on their trees.
Too many people have butchered their bushes, trees, and other landscape features by trying to do everything on their own. By hiring a skilled and professional tree service company you can be certain that your trees will be kept healthy and will be well-cared for.